OUR HEAVY EQUIPMENT ATTACHMENTS: EXCAVATOR BUCKETS
We offer a wide range of buckets for a variety of jobs that can be precisely adapted to any excavator model on the market.
Our excavator attachments are designed and manufactured from quality materials by highly skilled workers. They resist the toughest jobs in construction, logging, excavation, landscaping, demolition, crushing and other applications.
Why choose our excavator buckets?
Complete line of standard excavation accessories and products always on hand
State-of-the-art manufacturing process
Manufacturing lead times reduced to a minimum
Custom manufacturing to your specifications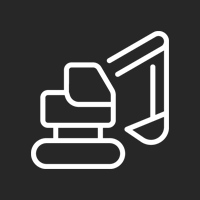 Your satisfaction with our products and our unparalleled after-sales service are our top priorities. Questions or concerns?