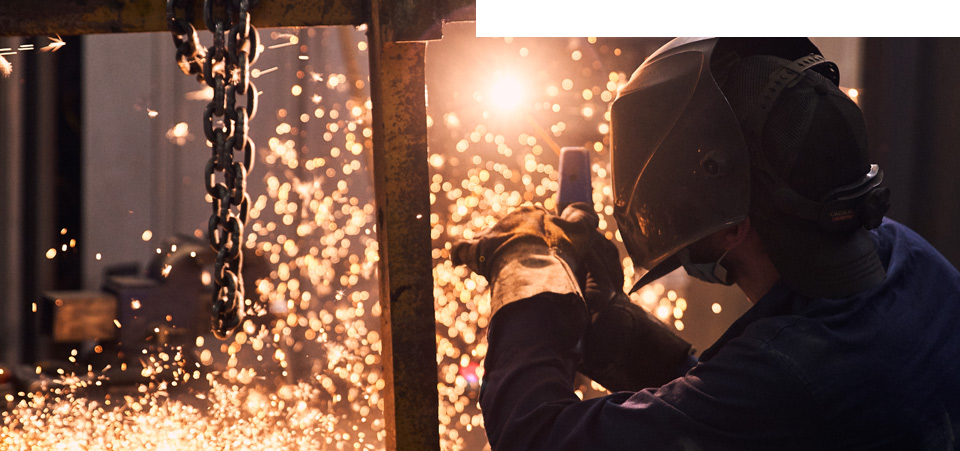 PJB Industries now covers two business segments:
Design and manufacturing of quality heavy-duty attachments optimized for your equipment;
Sale of our heavy machinery attachment components and wear parts, delivered within very short lead times.
The company
We Bring You the Best in Heavy Equipment
Ever since we opened our doors in 1988, when we were just a simple machine shop, we have been designing and manufacturing parts, and now heavy equipment you can count on for their sturdiness and performance.
In 2017, Atelier PJB was renamed PJB Industries in order to highlight the company's rapid growth in both Canada and the United States.
PJB Industries now draws on 35 years of know-how in the heavy machinery attachment industry. Our facilities are also state-of-the-art; the shift to digital equipment (CNC equipment) is now complete and we're resolutely in the Industry 4.0 era. What's more, at our plant or in your premises, our technicians use a 3D scanner to take precise measurements of the parts to be manufactured in order to ensure they are perfectly optimized and adapted to your needs. 
The Heavy Equipment Attachments Supplier You Can Trust
Our mission is to provide you with quality, durable products to support your productivity improvements.
Our work is driven by high quality standards, a constant desire to adapt and a view for growth so that we are always able to outdo your expectations.
Are you looking for reliable heavy equipment for your construction sites? Contact us for more information.